Mr. Lovett is an accomplished senior executive with a proven track record in building, growing and improving companies ranging from privately-held start-ups to publicly-traded corporations operating globally.
At Axis, Mr. Lovett focuses on setting the strategic direction and in providing executive team leadership. With a deep history leading multiple operational areas, Mr. Lovett also provides tactical guidance and recommendations. During his tenure, the Company has doubled its revenue, increased its operating margins, built a top-tier executive team, and brought the Axis AI product to market.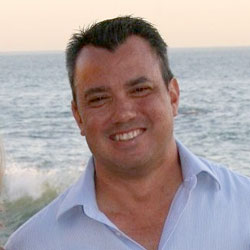 Mr. Valdes has more than 25 years of sales and leadership experience in the technology and retail industries. Mr. Valdes is a hands-on executive with an extremely successful career in building teams plus creating and directing several organizations from small start-ups to large corporations.
He founded Axis back in 2002, since then it has been listed as one of Inc. Magazine's fastest growing companies in 2007 and 2008. Axis ranked number 77 for the IT industry in its entirety on the first-ever Inc. 5,000 list of the fastest-growing private companies in the country, in addition to ranking number 40 in Southern California.
Our Valuable Team Members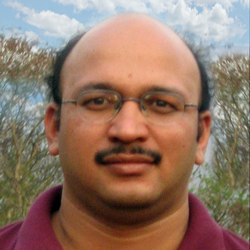 Mr. Khambete has 15 years of diverse experience across multiple software delivery disciplines and extensive technology leadership experience in strategic planning, project/program management, IT governance, enterprise architecture, process design, and process re-engineering. As a part of the offshore operations management he looks after financial management, cost management, talent acquisition and team building as well as ensures a strong track record of successful project delivery, client satisfaction, team retention and project profitability.
At Axis Technical Mr. Khambete is focused on bringing technology leadership and strategic alignment to complex business and technology initiatives in geographically distributed research, development and support operations of the company. Having conceptualized the Axis AI product, Mr. Khambete was responsible for identifying the specific business need for the underlying technology and has been leading the integration and development of the Axis AI technology stack.
Mr. Werner leads the product strategy across various disciplines and is responsible for commercializing and enhancing the Axis AI platform, as well as supporting the real estate and financial verticals.
He has spent close to 25 years of "C" and "VP"-level software and product development leadership experience in the real estate information and technology industries. Mark is somewhat of a real estate technology icon in that he designed, developed, and maintained the largest public land records imaging and title plant system in the real estate industry.
Other notable accomplishments include that he designed and managed the development of an automated production workflow system reducing operations staff significantly, saving millions a year, while increasing overall productivity and decreasing time to market. He was also instrumental in the organic growth of the First American Data Tree group by $30M in less than seven years by identifying and developing new market segments and products.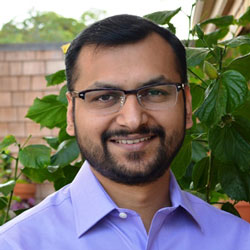 Mr. Waghmode brings a unique perspective to Axis with twelve years of R&D expertise spanning machine learning, developing optimization algorithms and automation of semiconductor design process. Mr. Waghmode is the principal creator of Axis' patent pending information extraction technology deployed in Axis AI product line.
Experience includes driving product lifecycle from R&D perspective – starting with understanding end-user problem, researching solutions, architecting, implementing and delivering the end-product. Working in globally distributed and collaborative R&D environments. Working with stakeholders for complex technology driven solutions. Strategizing, creating R&D roadmap and implementing involved computational software systems. Hiring and grooming talent to build a technology focused team.
Mr. Kocher has over 10 years' experience in strategic business and marketing development, audience engagement, client relationship management and digital multimedia. Chad aims to deliver exceptional return on marketing investment by developing and executing memorable client-facing programs and campaigns that will leverage the product, services and expertise that Axis Technical has to offer. Prior to joining Axis, Mr. Kocher held the position of Field Marketing Manager for Neudesic, a national systems integrator and product developer. He was responsible for numerous large-scale, marketing initiatives that yielded increased profits and sustainable growth for the company. He is a well-rounded creative professional with product and services marketing experience for various clients and industries, including healthcare companies, IT consulting partners, product manufacturers, advertising agencies, architecture firms and non-profit organizations. Chad's responsibilities include the overall management and execution of the company's strategic marketing and brand management initiatives.