Advanced
Document Imaging

for Complex Documents like those found in Finance, Real Estate, Healthcare and Insurance.

We Help Organizations Save Time and Money and Speed Decision Making.
Most Advanced Document Capture products only offer solutions for structured and semi-structured documents.
Axis AI extends beyond the tradition limitations to capture, classify and extract Unstructured Data from Complex, Unstructured Documents.
Address all your document types including unstructured, semi-structured and structured documents
Automatically classify, separate and index complex documents such as: Explanation of Benefits (EOBs) with the associated HCFA/CMS (1450, 1500, UB-04/UB-92) forms, Mortgages, Notes, Deeds, etc.
Capture data embedded in sentences or even complete paragraphs such as: Legal Descriptions, Grantor/Grantee with Vesting, Payment Dates, etc.
Reduce the time, effort and cost of manual data entry
We offer a turn-key, hosted solution including managing all setup, configuration, classification, extraction, validation and system maintenance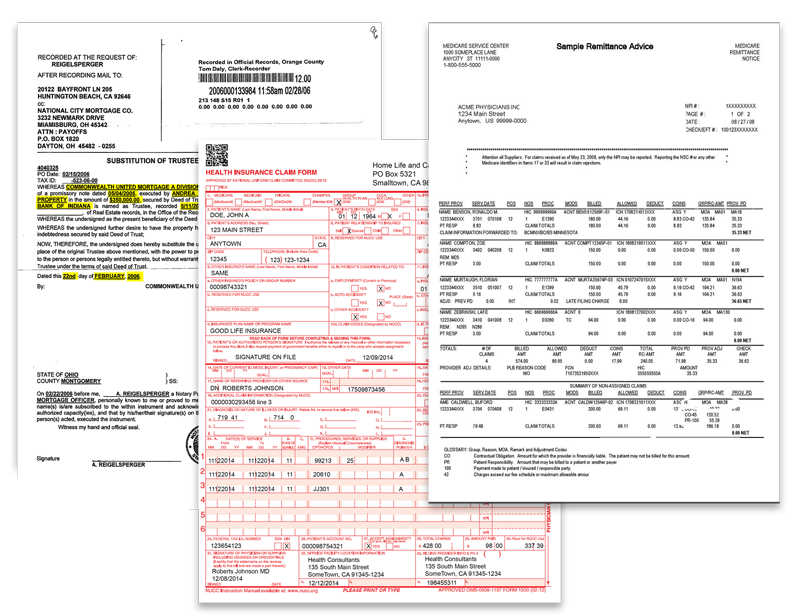 Send Us Your Documents and We'll Do the Rest!
Visit Axis at the
AIIM Conference

April 26-28 in New Orleans.
After viewing our solution, please stop by our booth #16 and/or RoundTable session on "Managing Unstructured Content" during the conference. Our team of Data Capture Experts look forward to helping you examine how Axis AI could benefit your document management initiatives.